French authorities said it had considered a railway track in the French Alps to be safe before two people died when a tourist train was derailed by a falling boulder.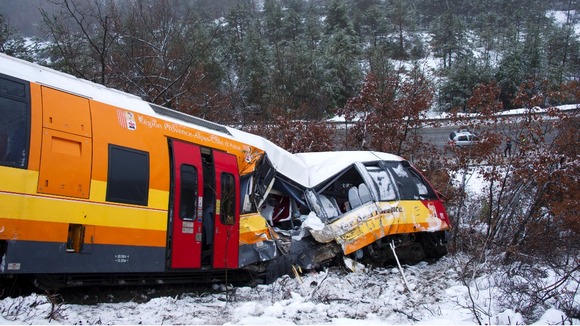 Regional transport official Jean-Yves Petit said that even in winter "the track isn't unusually dangerous".
About 30 people were onboard the train, which was left dangling from a clifftop for hours after the incident.