Engineering works continue in Dawlish to repair the sea wall on which the main rail line connecting Cornwall with the rest of the country sits.
But successive bands of rain are expected to continue until at least Tuesday, putting the recovery efforts at risk.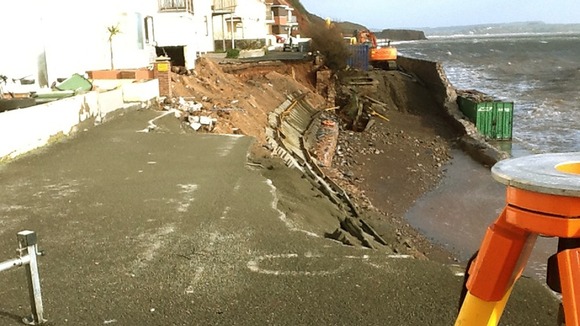 High tides and stormy seas destroyed around 80 metres of the wall, causing a significant stretch of the railway to collapse into the sea.
The road adjacent to the railway and several houses has also been damaged, as was Dawlish station itself and several other sites in the area.