Spain's Princess Cristina gave testimony before a judge in a corruption case that has deepened public anger over graft among the ruling class and discontent with the royal family.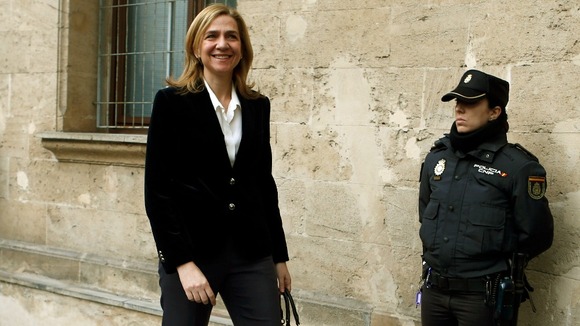 Cristina, the younger daughter of King Juan Carlos, faces preliminary charges of tax fraud and money laundering linked to her use of funds from a shell company she co-owned with her husband Inaki Urdangarin.
Mr Urdangarin is charged with crimes including embezzling 6 million euros of public money.