The Government "made a mistake" and should have dredged flood-hit Somerset, Communities Secretary Eric Pickles has said, as Somerset Levels remain at the highest risk of continued flooding.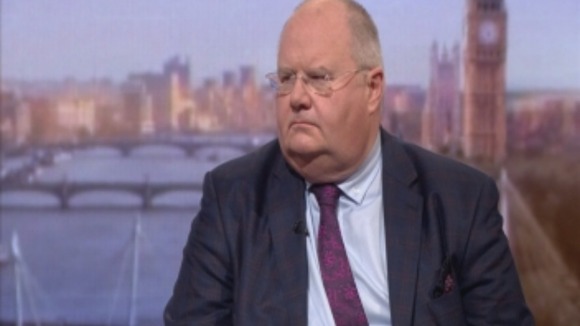 Speaking to the BBC's Andrew Marr Show, Mr Pickles said: "[The Environment Agency] is fit for purpose. It may have made some misjudgments but right now, the men and women of the Environment Agency are working around the clock doing some fantastic jobs in shoring up defences.
"There have been some suggestions of the advice of the Somerset levels weren't as good as it could have been.
"We perhaps relied too much on the Environment Agency's advice. I think we recognise now that we should have dredged".
Read: Britain could be facing 'weeks of storms' Met Office report says