Internet users have been expressing their outrage at the killing of Marius, a healthy giraffe at Copenhagen Zoo.
Read: Copenhagen giraffe 'killed and dissected for lion food'
Local Danish news agency BT said many families came to see the autopsy of the animal, performed by a member of staff in a white overalls and green gloves.
Pictures appear to show the member of staff explaining the process to the assembled visitors.
So not only does Copenhagen Zoo kill a young, healthy giraffe, but it turns it into a spectacle? Confused. http://t.co/skDG7OrSpw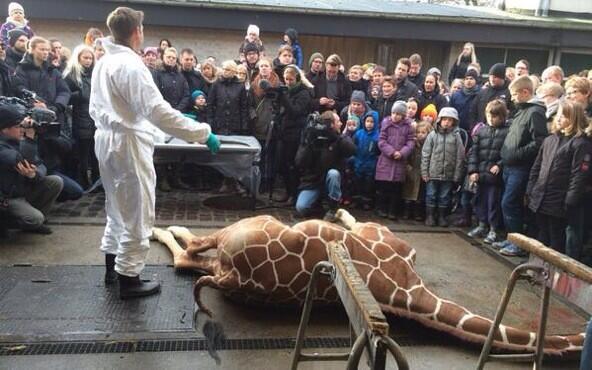 Yorkshire Wildlife Park said it was saddened to hear the news the animal was destroyed. It had contacted the centre yesterday to offer to rehome it.