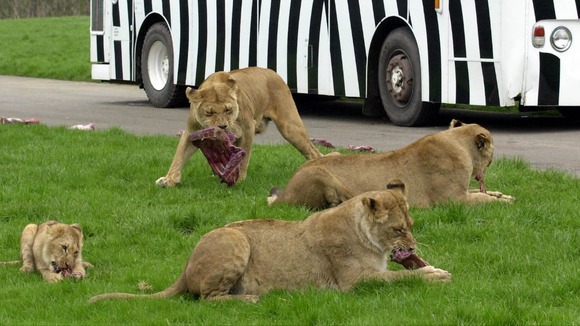 One of Britain's most popular safari parks has defended a decision to cull six lions after an increase in pregnancies, which staff said had caused "excessive violent behaviour".
Longleat Safari Park in Wiltshire said a lioness and her cubs were suffering from "neurological development disorders" and ruled euthanasia was the "responsible option".
The explanation on the the park's Facebook page was met by a mixed reaction from the public.
The cull comes after a public campaign failed to stop Copenhagen Zoo from killing a young male giraffe.