A rail passenger group has accused Network Rail of being in "complete denial" about the risk of erosion to a length of track in Devon that was undermined by waves last week.
Read: Shipping containers provide flood defence at Dawlish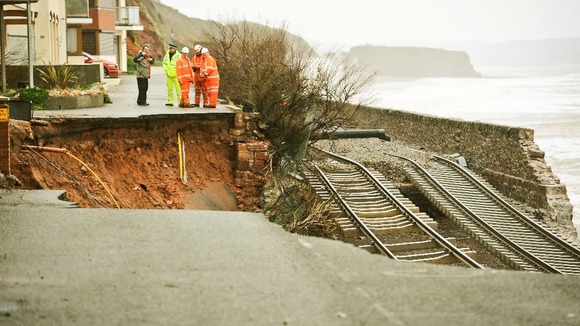 TravelWatch SouthWest said it has been warning of the need for a "diversionary route" to minimise the impact of this kind of damage as far back as 2004.
The group's chairman, Professor Frank Chambers, said Network Rail has "been in complete denial about the vulnerability of the Dawlish sea wall to severe storm damage.
He added: "The loss of income and earnings in south and west Devon and in Cornwall over the next few weeks and months, while the Dawlish route is restored, already exceeds the cost of building a diversionary route."