The cost of cleaning up nuclear waste at Sellafield has soared to "astonishing" levels, with latest figures estimating the bill has already hit £70bn, according to a group of influential MPs.
Read: Boost to Britain's nuclear plans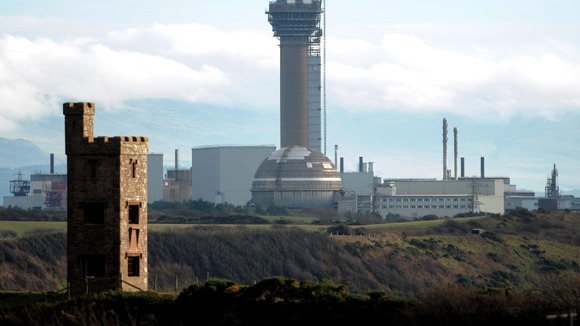 The Public Accounts Committee (PAC) said the cost would continue to rise and blasted "poor" progress at the Cumbria site.
They also accused Nuclear Management Partners (NMP), who were brought in to manage the clean up, of letting timescales slip and running a project with "escalating" costs.
Among a series of recommendations MPs called on the Nuclear Decommissioning Authority (NDA) to terminate the contract with NMP if their performance did not improve.
The report said the consortium had been brought in six years ago to help Sellafield improve its performance and had its contract extended last October despite "spiralling costs and poor performance".
Read: Higher radioactivity levels 'not attributable' to Sellafield site