One resident living a few miles outside Staines says he is waiting "with crossed fingers" to see whether he will be forced to evacuate his home.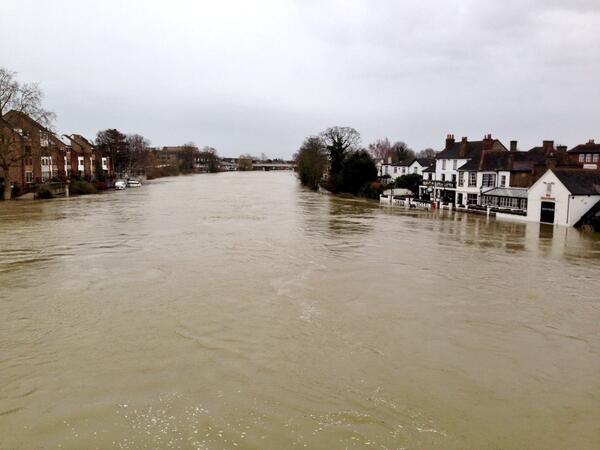 @tmckinnin I live about 15 miles downstream. The water here is heading my way. I think the mantra is "wait & see with crossed fingers."
Oh, and in further good news it's just started to rain again... Oh boy...