The Environment Agency (EA) has denied that it is pulling staff out of flood-hit Wraysbury after reports they suffered abuse from members of the community.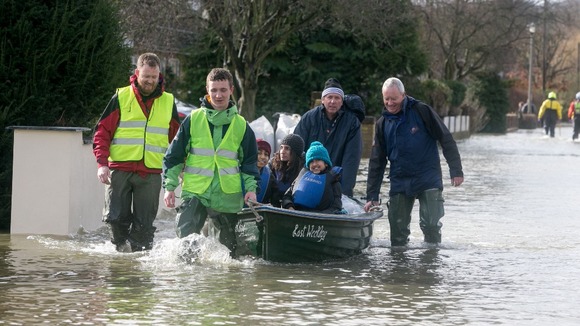 Pictures: Before and after - British towns transformed by flooding
David Murphy, an EA flood risk manager, was asked by ITV News' Lewis Vaughan Jones whether the agency was removing staff from the area and he replied: "Not at all, we are here."
When asked about the rumours that staff had been abused by members of the community, Mr Murphy replied: "If that has happened, it was an isolated incident...if it happened."
He added: "We are working with the community and with the emergency services to provide advice and help."
Latest forecast - Appalling, stormy conditions set to hit Britain