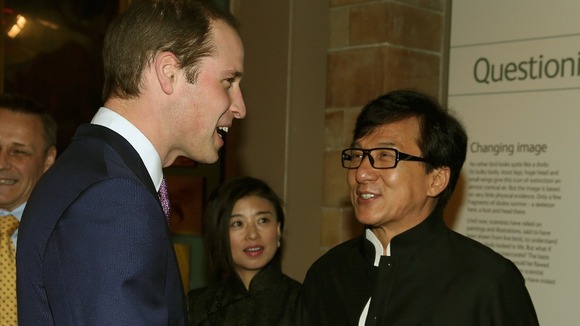 The Duke of Cambridge has hailed tomorrow's major international summit on the trafficking of endangered wild animals as the "beginning of the end of this despicable trade".
Speaking at a Natural History Museum reception attended by conservation charities, philanthropists and leading wildlife campaigners Prince William said:
"Tonight we are here with a single, shared purpose - to use our collective influence to put a stop to the illegal killing and trafficking of some of our world's most iconic and endangered species."
During the event William met one of the world's biggest action movie actors Jackie Chan who is in London to launch an anti-poaching video for the organisation WildAid of which he is an ambassador.