Resident in Egham in Surrey have become the latest to see rising water transform their streets into rivers.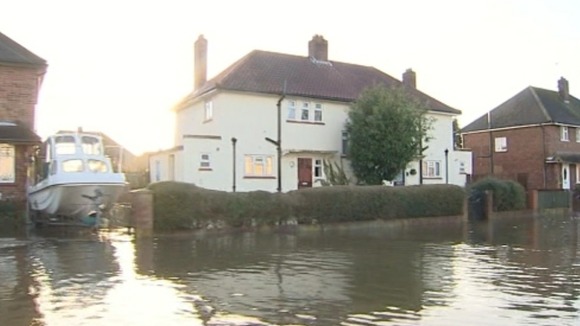 Several minor roads are completely impassable, throwing work and travel plans into chaos.
One local man, responding to reports Environment Agency staff pulled out of other flood-hit areas after being bombarded with abuse, said: "I'm not surprised, I imagine they'll have been getting death threats.
"But I've only seen one here today. They know they're gonna get some stick."
Read More: Environment Agency denies staff withdrawn after 'abuse'