The jury failed to reach verdicts on two of the charges against Dave Lee Travis and were discharged at Southwark Crown Court today.
Travis, 68, showed no reaction as the verdicts were read out, looking straight ahead.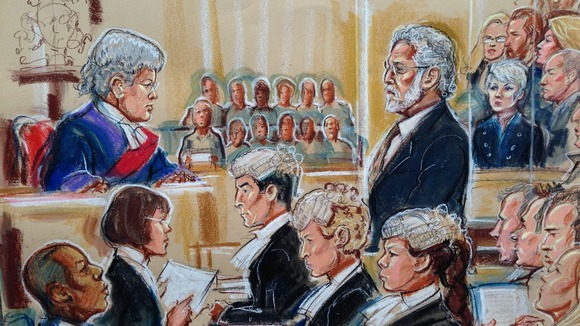 The eight female and four male jurors had been deliberating for around 20 hours after the four-week trial.
There will be a further hearing at the same court on February 24 to decide if there should be a retrial of the two outstanding charges.