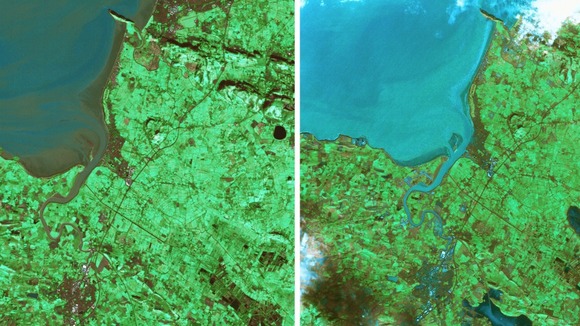 Satellite photos taken by the UK Space Agency show the full extent of the serious flooding in the River Parrett in Somerset. The pictures show the normal level of the river as it reaches the sea, and the extent to which the area is currently submerged in water.
The images were taken by the UK's disaster monitoring satellite, UK-DMC2, and will be used to help assist agencies and emergency services in their relief efforts.
They were taken when the UK activated the international charter 'Space and Major Disasters' - an international effort to task Earth Observation (EO) satellites to provide free satellite data during natural emergencies.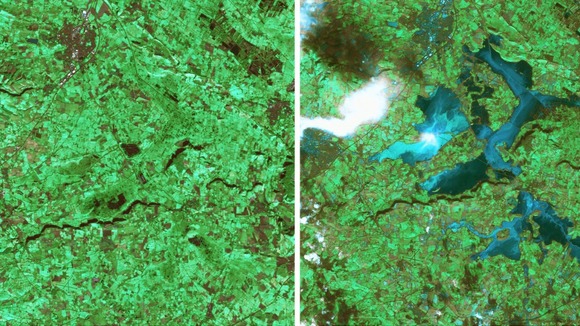 The charter has helped in more than 400 disasters in more than 100 countries since it was set up in 1999. It is rare for the UK to activate the charter, however in the last five weeks it has done so twice.