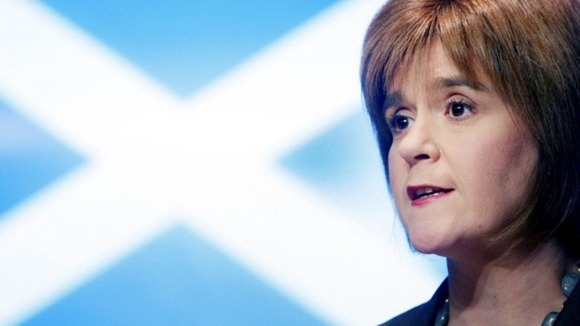 Scotland's Deputy First Minister has dismissed Chancellor George Osborne's warning that it would be walking away from the pound if it votes for independence as "campaign rhetoric".
Nicola Sturgeon told the BBC: "George Osborne wants people in Scotland to vote No. So do Ed Balls and Danny Alexander. They're entitled to that view, but what they are saying needs to be seen in the context of a campaign that wants to frighten and intimidate people in Scotland."
She added: Once Scotland votes, if we do vote democratically to be independent, we will look at what is in the best interests of Scotland and the rest of the UK.
"And there are some very strong, practical, hard-headed reasons why continuing to use the same currency is in the interests of people across the rest of the UK."