The team investigating the Glasgow helicopter crash in December have ruled out a host of possible causes, but are still looking into data recorded by the aircraft and on CCTV before it hit the ground.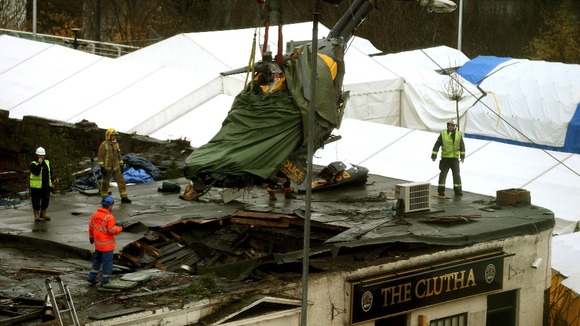 The Air Accidents Investigation Branch said there were no signs of in-flight fire, or of structural failure affecting the helicopter.
It also said that fuel warnings were issued for both engines before it crashed, and that one of the warnings issued "related to an autopilot system failure".
Investigators are still trying to discover why no emergency transmission was received by the pilot, and why the craft did not enter into an "autorotative descent" before crashing - an automatic turning of the rotors which would normally occur as a helicopter falls through the air.