Lizzy Yarnold, Britain's first gold medallist at the 2014 Sochi Games, said she was "so chuffed" to win the women's skeleton and that it was "lovely" her victory happened on Valentine's Day.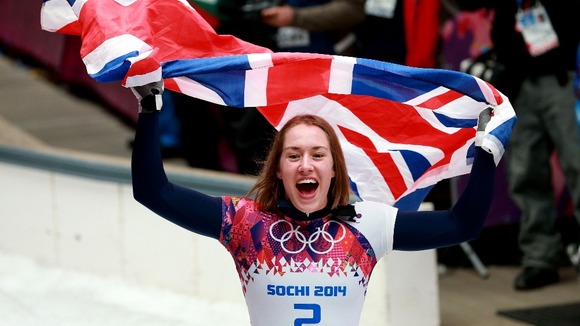 She told the BBC: "I don't think it's going to sink in for a long time...[on the fourth and last run] I was totally relaxed and enjoyed it, it was a bit of a messy run, I'm so thrilled I'm here."
"As an athlete you give up so much but on a day like today, it's so worth it," she added.
Yarnold added that she wanted to "show the world" she was capable of winning the gold medal.