The Met Office has issued yellow and amber weather warnings for rain, wind and snow with severe weather set to hit southern England
Severe weather is expected to hit London, south east England and south west England.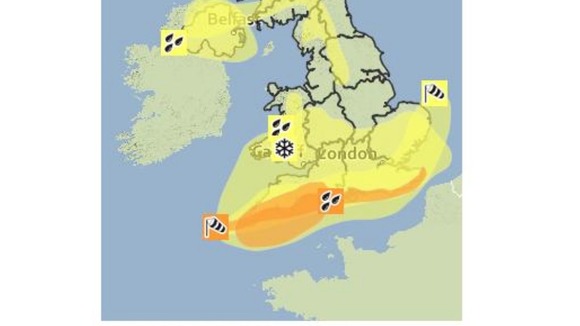 An amber warning of wind has been issued for southern and southeastern counties of England with gusts of 70mph likely from Friday afternoon.
Further heavy rain is due to arrive in south west England before moving quickly northwards and affecting many parts of the UK, raising fears of further flooding in places.
Snow could fall in Wales with two to five centimetres possible.