William and Harry's visit to flood-hit Datchet has "gone down very well", according to the village's parish clerk.
"They were very involved and wanting to know what was going on," parish clerk Graham Leaver said.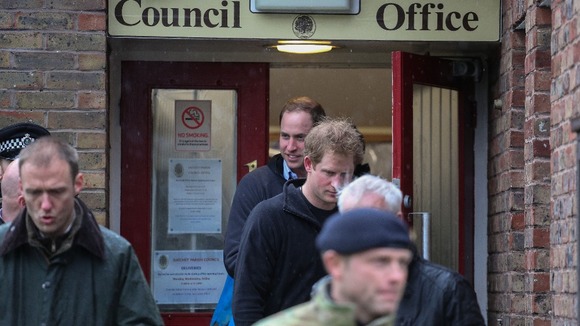 "They have been in Datchet and the area and I think it's gone down very well. That is my assessment.
"They were very natural. To be honest, they could have walked in among people here and nobody would have recognised them looking at the way they were dressed.
"They came into our parish office and it took most of us a few minutes to realise they were there. They were particularly interested in talking to the troops."
Watch: Harry 'not enjoying' media attention during Datchet visit