Princes William and Harry have been spotted helping move sandbags in flood-hit Datchet.
The royals turned up at 7am at Datchet Golf Club where they helped load sandbags onto a crane, according to local reporter John Dickens.
Here's a snap of Prince Harry and Will helping out with the Household Cavalry this morning in Datchet. http://t.co/9xrMyhFlMM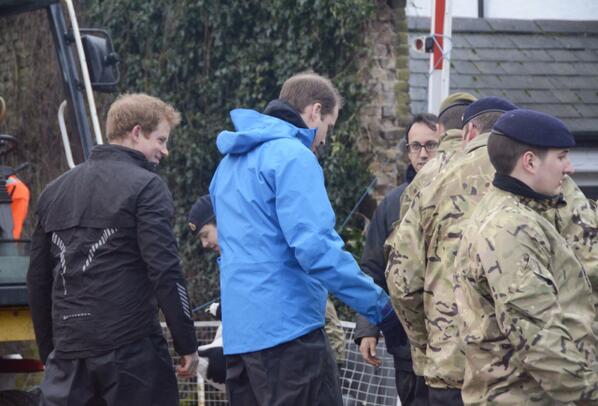 Datchet has been heavily affected by the ongoing floods crisis and with further heavy rain due, there have been fears the situation could deteriorate.
Read: William tells media: Why don't you put notepads down and help?