More than 100,000 people have fled their homes in Indonesia's most densely populated island of Java following the eruption of Mount Kelud.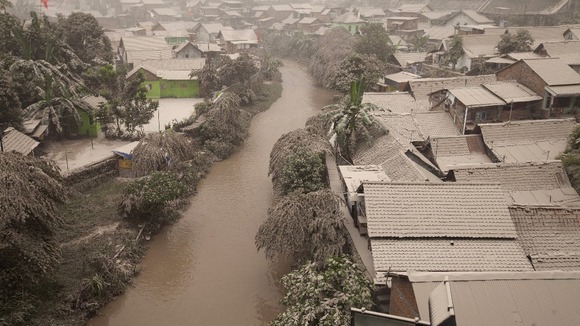 The volcanic eruption sent a huge plume of ash and sand 10 miles into the air, officials said. National Disaster Mitigation Agency spokesman Sutopo Nugroho said:
"Over 100,000 people have been evacuated and about 200,000 people were affected.
"There are some people in the 10-km (6-mile) radius but they are being evacuated now so that area is empty."