UN-Arab League mediator Lakhdar Brahimi ended direct talks between the Syrian government and opposition without finding a way of breaking the impasse in peace talks.
Saturday's talks, which lasted less than half an hour, left the future of the negotiating process in doubt and no date was set for a third session.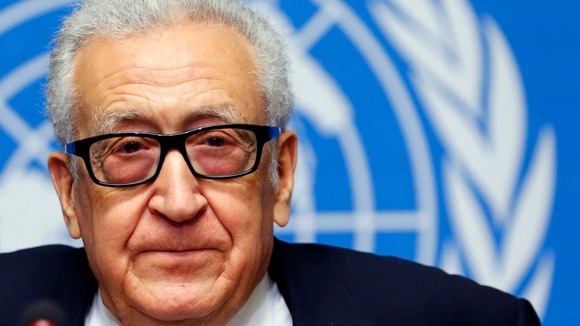 Brahimi told a news conference that both sides agreed that the agenda for the next round should focus on four points: ending the violence and terrorism, creating a transitional governing body, building national institutions, and reconciliation.
He also apologised to the Syrian people, saying they had "high hopes", but that ultimately the second round of talks "have not helped them very much".