London Fire Brigade said the concrete fascia of the building collapsed on to the car, which was in Kingsway. Around 20 firefighters helped with the rescue, freeing the trapped pair from the car.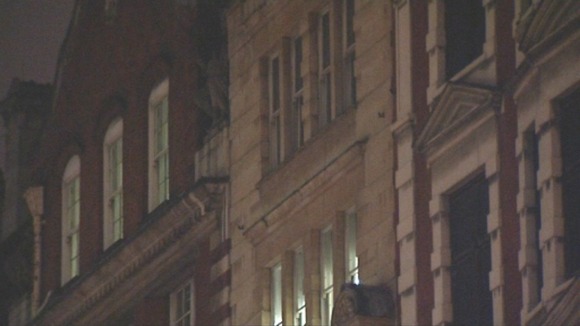 A spokesman said: "Another woman travelling in the car managed to get out of the vehicle before the brigade arrived.
"Around 10 people were evacuated from nearby buildings as a precaution."