David Cameron has unveiled a £10 million package of support for businesses hit by the floods.
Small and medium sized (SME) firms will be able to access funds so that they can meet clean-up costs and keep trading in the wake of the winter storms.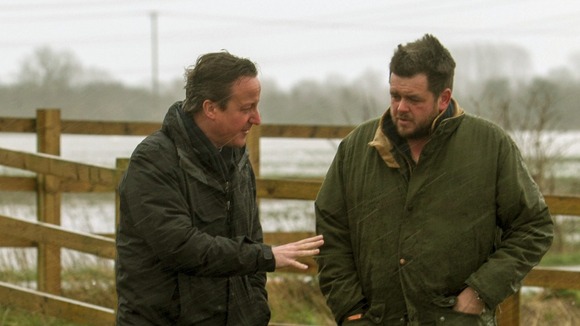 A helpline is also being set up to provide advice, and those who are late filing accounts because of the crisis will not incur penalties.
The Prime Minister said recovering from the brutal weather would be a "long haul", and he wanted to help companies get "back on their feet".
Read: Army 'could have been sent sooner' to help with floods