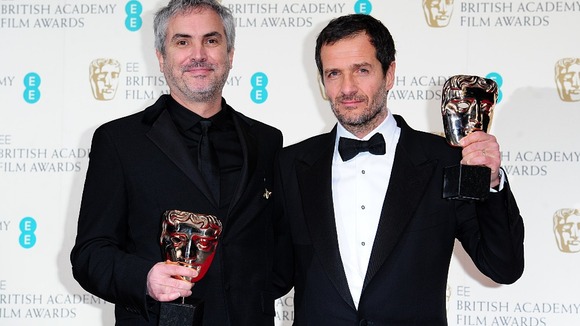 Gravity beat Rush and Philomena for the Bafta for outstanding British film.
The presence of the film - which stars US actors Sandra Bullock and George Clooney and was directed by a Mexican (Alfonso Cuaron) - in this category has caused controversy.
It was, however, filmed in Britain and the team responsible for its visual effects are UK-based.