Nearly three quarters of Brits (72%) now think the Government does not appear in control of the flooding situation.
Only a fifth (20%) agree that the Government is doing enough to help those affected by the flooding and storms a ComRes poll for ITV News found.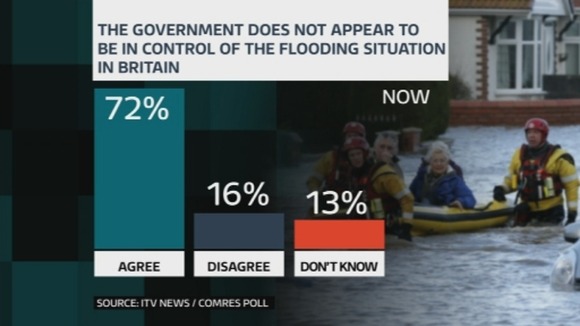 The number of those who disagree that Government and environmental agencies have responded well the recent flooding has increased dramatically from 39% when the floods first hit in the new year, to 62% today.
There has also been a more than 10% rise in the number of people who do not think that Britain is equipped to deal with the weather it is likely to face over the next five years.