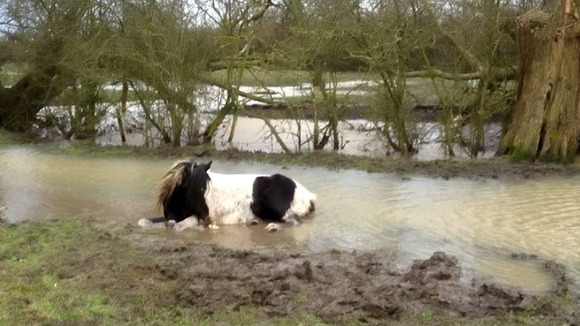 A horse carcass has been photographed along with other animals "too exhausted" to move in flooded fields in Leicester.
"I clocked what I thought was a horse lying down in the field and I thought that would be really exceptional because they would normally try and stay on their feet," said farrier Mark Johnson, 51.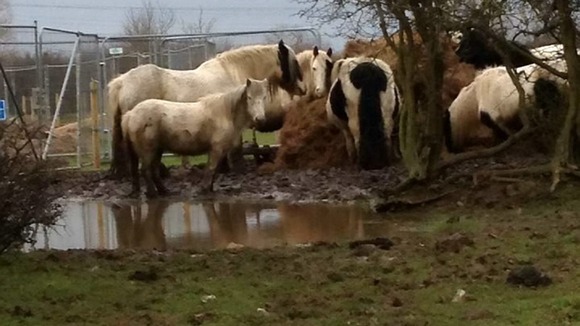 "But when I got closer I realised it was the decomposing corpse. It was awful - it was just left there, rotting away.
"Then I saw another horse, a foal, lying down at the end of the field by the water line, we tried for a while to get it up and out but it was just too exhausted," he said.