A new strain of British genetically modified potato appears immune to the devastating fungus responsible for the great Irish famine of 1845, research has shown. Late blight, caused by the organism Phytophthora infestans, remains the potato farmer's greatest enemy to this day.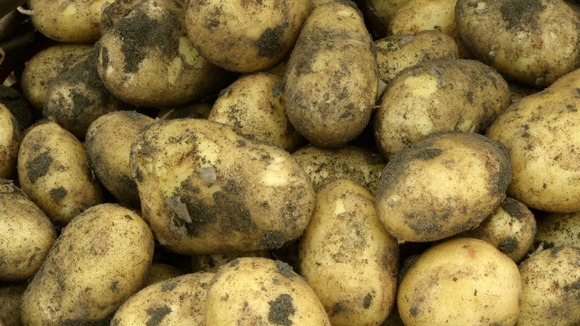 Each year UK farmers spend around £60 million keeping the infection at bay with pesticides. In a bad year, losses and control measures combined can account for half the total cost of growing potatoes.
In the latest of a series of field trials, conducted in 2012, the fungus was unable to break down the defences of any of the GM potatoes.