Groups of offenders have been drafted in to help residents on the flooded Somerset Levels by filling hundreds of sandbags.
The Probation Service is supervising the work, which is being carried out by offenders on Community Payback schemes.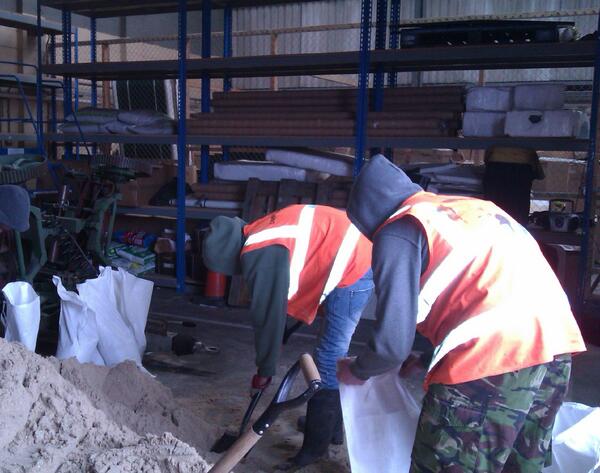 Seven offenders shifted 14 tonnes of sand and filled 600 bags on Saturday, while a group of five filled 750 today.
"It is very hard work and everyone's doing a fantastic job," Community Payback team manager Denise Day said.
PM will 'try and learn lessons' from flooding crisis: Latest updates