Unprecedented cuts in funding are "severely jeopardising" the fire service's ability to cope with the floods effectively, the Fire Brigade Union has suggested.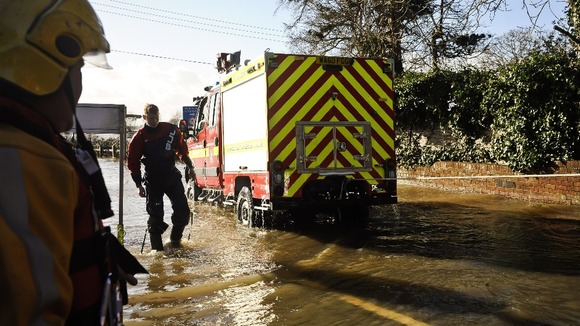 Matt Wrack, FBU general secretary, said while firefighters were doing a fantastic job dealing with the crisis, a "very troubling picture" was emerging of "understaffed operations, badly equipped firefighters and inadequate training".
"Although there has been improvement in equipment after firefighters raised concerns during the 2007 floods, it seems our calls for better preparation and support have not yet been adequately addressed, with unprecedented cuts severely jeopardising our ability to cope with the floods effectively."
Mr Wrack said firefighters had a right to "expect the best levels of training, equipment and resources".
Read: Firefighters 'hit by infections and sickness' during floods