The insurance industry has got its act together over how it handles flood claims, a leading independent consultant praised for her work on behalf of flooding victims has said.
The Government has said insurance firms have a "crucial role to play" in the aftermath of the crisis, as industry representatives attended a meeting at Downing Street to discuss the response.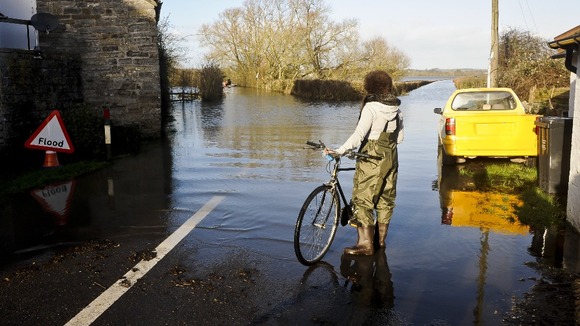 Mary Dhonau OBE, who chairs The Flood Protection Association and is chief executive of the Know Your Flood Risk Campaign, said insurers have been "proactive" and have improved since the 2007 floods.
"I know of an instance where an insurance company has taken it on themselves to phone up their policy holders in areas where they know there has been flooding and ask if they need assistance instead of waiting for the calls to come in," Ms Dhonau revealed.
"In the last week, I have seen insurance companies setting up stands in car parks, where people have been able to make a fast-track flood claim and get general advice on making their claims even if they aren't a policy holder with that company."
Read: Egham residents describe devastating impact of the floods