Ed Miliband has called for much quicker insurance payouts to ensure flood victims can return to their homes at a faster rate.
The Labour leader, who visited flood-hit Somerset today, said families who had been forced to abandon their homes needed reassurance that they would not have to wait for months to receive insurance pay-outs.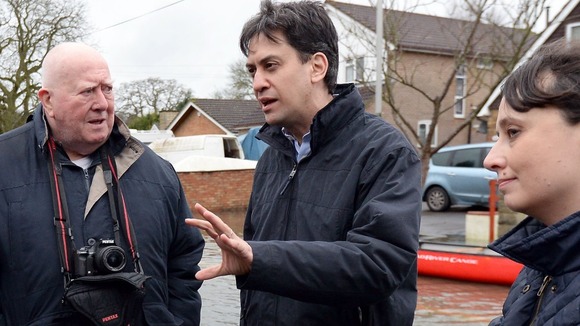 Insurances chiefs are due to attend a meeting at Downing Street today to discuss their response to the crisis.
"Of course it takes time to repair homes damaged by flooding, but 12 months to complete an insurance claim is far too long," Mr Miliband said.
"The Government must sit down with insurers and agree a new industry standard that significantly reduces the time that people have to wait to have their houses restored and move back home."
Read: Insurers have 'critical role to play' in aftermath of floods