David Bowie has urged Scotland to "stay with us" as he was named British Male Solo Artist at the Brit Awards.
Supermodel Kate Moss, who collected the gong on Bowie's behalf, read a statement which said: "In Japanese myth the rabbits from my old costume that Kate's wearing live on the moon.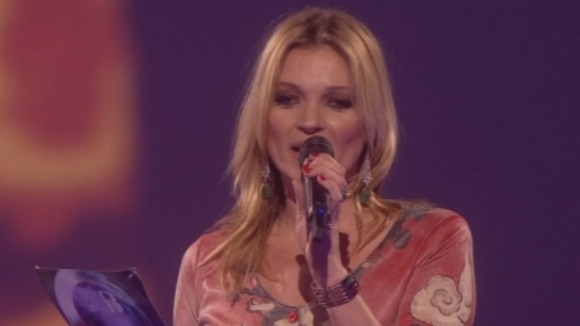 "Kate comes from Venus and I from Mars, so that's nice. I'm completely delighted to have a Brit for being the best male, but I am, aren't I Kate? I think it's a great way to end the day.
"Thank you very, very much and Scotland - stay with us.