The earthquake that struck the Bristol Channel at 1.21pm today measured 4.1 magnitude, the British Geological Survey (BGS) has confirmed.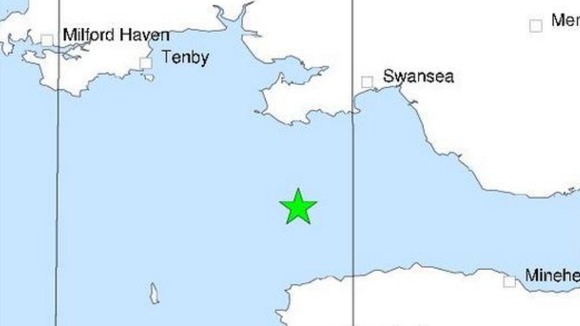 It's epicentre was located around 18 km (11 miles) north of Ilfracombe in North Devon and 30 km (18.6 miles) southwest of Swansea.
"The earthquake was widely felt in North Devon and South Wales", the BGS added.
Read: Bristol Channel earthquake felt in Wales and South West