Dr Susanne Sergeant of the British Geological Survey told ITV News earthquakes like today's 4.1 magnitude "tend to happen in the UK once every two-three years on average".
The largest earthquake recorded in the UK was a 6.1 magnitude, hitting Dogger Bank in the North Sea in June 1931.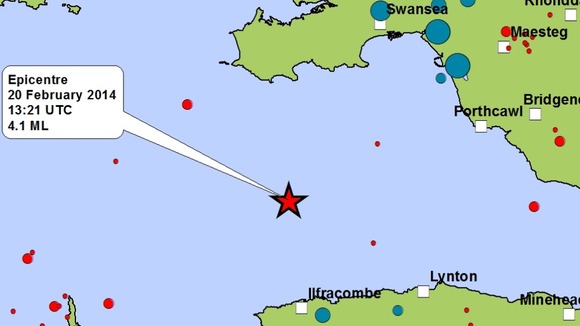 "It released approximately 900 times more energy than today's earthquake," Dr Sergeant said.
Speaking of today's earthquake, she said: "I am not aware of any reports of damage - because the earthquake happened in the Bristol Channel (about 20 km north of Ilfracombe), the area of strongest shaking would have been under the sea.
"It would not be unusual for this earthquake to be followed by aftershocks".