Investment in flood defences would be a priority for an incoming Labour government, Ed Balls has said in an article calling for ministers to make long-term decisions on the flooding problem.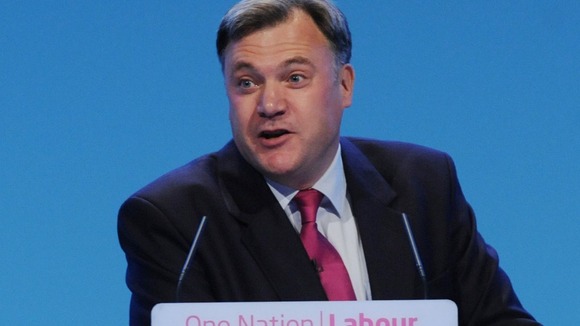 Writing in The Telegraph, Mr Balls accused the coalition Government of "short-termist salami-slicing" of budgets for flood defences, and said that 300 "shovel-ready" schemes were shelved last year because of lack of funding.
Read: Britain's coastline has changed shape after bad weather
Labour's ongoing "zero-based review" of public spending has made clear that funds should be directed towards preventive work which can save money in the long term, he said.
An incoming Labour government would need to make spending cuts, he said, adding: "But how we make those cuts is vital.
Read: Egham residents describe devastating impact of the floods
"Our zero-based review of public spending - a root-and-branch review of every pound spent by government from the bottom up - is clear that we must eliminate waste and inefficiencies, but also prioritise preventative spending that can save money in the long term.
"There can be few better examples than investment in flood defences."