Last night there was mild satisfaction in Downing Street about the prospect for a truce in Ukraine but fast-forward 24 hours and the Prime Minister and Foreign Secretary are using phrases like "widespread horror" and "terrible situation unfolding in Ukraine"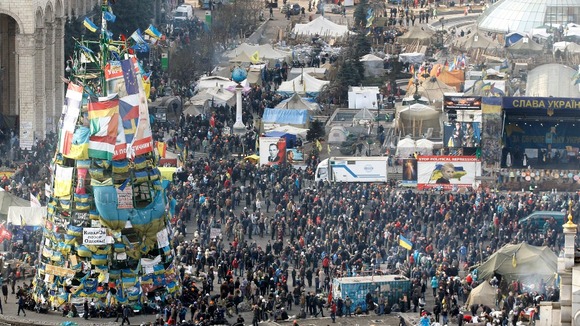 Latest updates on the violent clashes in Kiev
I think the fact that the Prime Minister picked up the telephone this evening to Vladimir Putin of Russia gives you some indication of the seriousness of the escalating crisis in Ukraine.
These are two men who have had a very frosty relationship for some time, particularly at the G20 in St Petersburg recently and the whole issue of military strikes in Syria.
But on Ukraine this evening and particularly on this emerging plan being put forward by EU foreign ministers, there is complete agreement that both sides should try and get behind this.
That is not to say they agree on everything, the Prime Minister tonight also had talks with the leaders of Germany and Holland - tomorrow he hosts the Dutch Prime Minister here in the UK.
There is a level of surprise in Downing Street at the level of cooperation from Moscow tonight.
Read: Ukraine's deadliest day in 22 years as protests escalate