Great Britain's women curlers beat Switzerland 6-5 in their bronze medal match in Sochi, ending a 12-year-wait.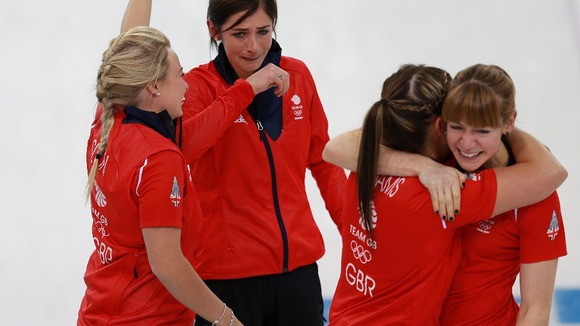 It was the first Olympic medal for British women curlers since their coach Rhona Howie - then Rhona Martin -skipped GB to gold at Salt Lake City in 2002.
The medal has equaled Great Britain's best-ever Winter Olympic medal haul of four in 1924, with a gold or silver to come from the men's curling final against Canada on Friday.