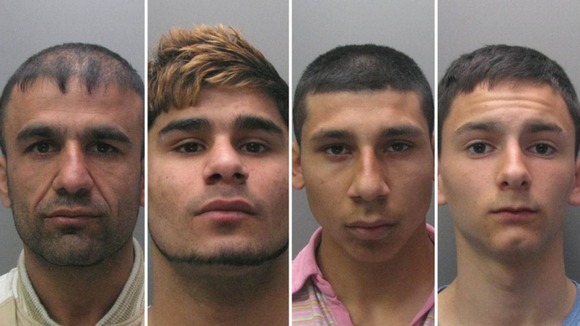 The men and youths, of Czech and Slovak Roma, and Kurdish backgrounds, preyed on a total of five girls, including one with severe learning difficulties, in Peterborough, Cambridgeshire last year.
The girls were also forced to have sex with men for money, which was used to buy drugs and alcohol.
They were jailed at the Old Bailey today, with Judge John Bevan QC also criticising the immigrants for failing to learn English despite having lived in the United Kingdom for up to a decade.
He said it had resulted in a cost to the court of up to £40,000 for interpreters at their trial.