There is an intensive diplomatic effort going on in Kiev, with the foreign ministers of Germany, France and Poland meeting the Ukrainian President at lunchtime today.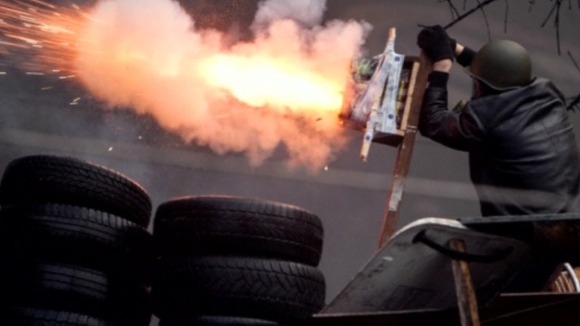 Latest updates on the violent clashes in Kiev
We believe they are still talking and it is suggested that the offer to him is an interim government, a new constitution and then fresh elections, which would please the protesters and is very much what they have been demanding but makes it unlikely he would accept them terms.
Russian President Vladimir Putin is sending his own envoy to try and pull Ukraine the other way.
There is this tug of war, not only between Russian-speaking Eastern Ukraine and Western Ukraine but also between the European Union and Russia - both see this country's future as within their own sphere of influence.
The trouble is after a day of high casualties, the demand in Kiev is not for compromise but for revenge.