There are still many dangers for Ukraine after its parliament voted to dismiss President Viktor Yakunovich, the Foreign Secretary has said.
Speaking to the BBC's Andrew Marr Show, William Hague said: "The political situation, even among the opposition is very complex. It's clearly been a very divided country, the position and whereabouts of Mr Yakunovich is not clear, so there are many dangers.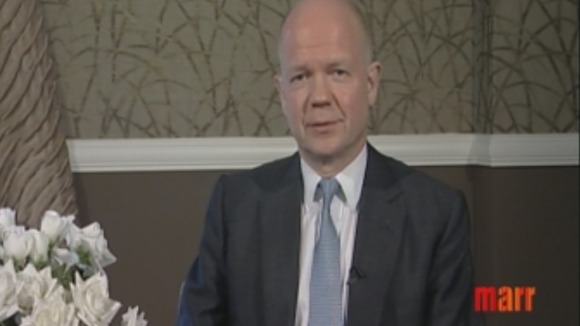 "They need an economic programme that the rest of us through the International Monetary Fund and other institutions can support so they can stave of an even more serious economic situation", he said.
Asked if there was a chance that Russia would intervene, Mr Hague said: "We are talking to the Russians. It's very important for us to try and continue to persuade Russia that this needn't not be a zero-sum game [...] It's not in the interests of Russia".