A couple who won a human rights case in the UK's highest court are due to marry in a Church of Scientology chapel in London today.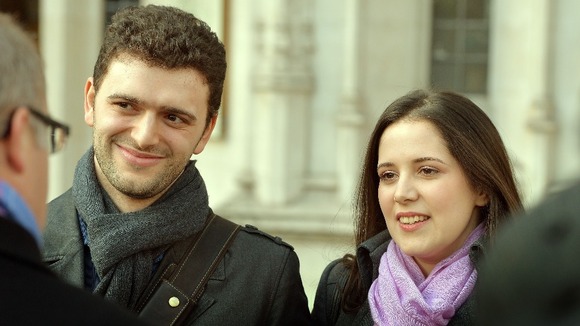 Scientologists Louisa Hodkin and Alessandro Calcioli, both 25 and from East Grinstead, West Sussex, began making plans after the Supreme Court ruled that a Scientology church was a "place of meeting for religious worship".
Read: Sun apology to 'alien lifeforms' over Scientology story
Miss Hodkin took legal action after the registrar general of births, deaths and marriages refused to register the London Church Chapel for the solemnisation of marriages under the 1855 Places of Worship Registration Act - because it was not a place for "religious worship".
She said that she was "extremely happy" and proud that her victory had ended "inequality".