First Minister Alex Salmond has described Westminster MPs as "thieves" and pledged to make sure that North Sea oil and gas work better for Scottish communities through independence.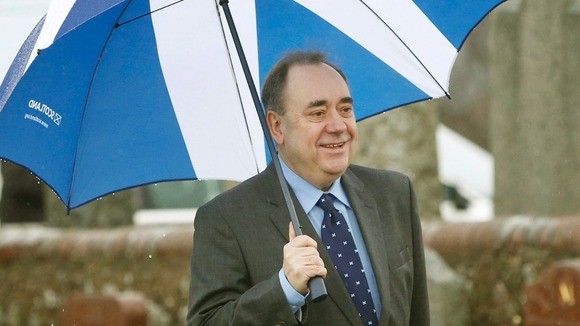 Mr Salmond addressed a gathering in Portlethen, Aberdeenshire, just a few miles away from with Prime Minister David Cameron and his Cabinet where were also visiting the north east.
"I've got some form in oil and gas as I was an energy economist before I fell among thieves, by which I mean the House of Commons and not the Scottish Parliament or the Scottish Government," Mr Salmond, a former Westminster MP, said.
He said the two Cabinets' close proximity was a "wasted opportunity" to stage a public debate between the First Minister and Prime Minister.