Foreign Secretary William Hague has said he was "deeply saddened and disappointed" by Uganda's decision to extend the ban on homosexuality.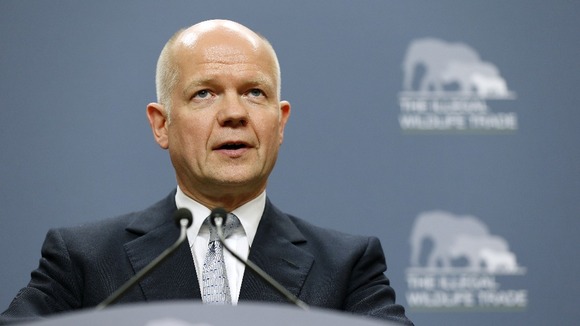 The bill, which was signed into law by President Yoweri Museveni, calls for first-time offenders to be sentenced to 14 years in prison and makes it a criminal offence not to report someone for being gay.
He said: "The UK strongly opposes all discrimination on any grounds. We question the Bill's compatibility with Uganda's constitution and international treaty obligations.
"There can be no doubt that this Bill will increase persecution and discrimination of Ugandans, as well as damage Uganda's reputation internationally."
Homosexuality is already a criminal act in Uganda and the new bill is set to recommend a term of life imprisonment for those found guilty of "aggravated homosexuality", defined as repeated gay sex between consenting adults.