Alex Salmond has said independence presents an "unrivalled opportunity" to boost Scotland's energy wealth and increase economic growth.
The First Minister is due to hold a meeting of his Cabinet in Portlethen today, as David Cameron holds a Cabinet meeting in Aberdeen with both leaders set out to announce plans for the future of the North Sea oil and gas industry.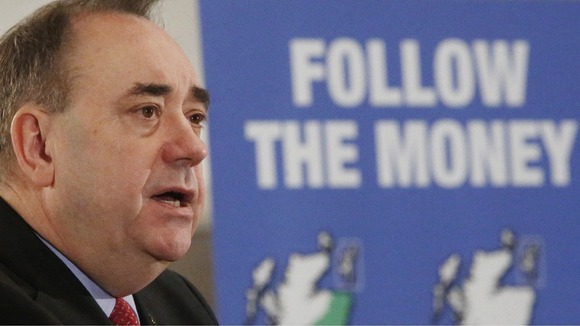 Mr Salmond said independence could mean new powers in areas including energy regulation and the ability to apply financial incentives.
Mr Salmond said a new energy department for Scotland would be split between Glasgow and Aberdeen, while a new regulator for the North Sea, as suggested by Sir Ian Wood's report, would also be based in Aberdeen.
The Scottish Government has already put forward plans to establish two separate oil funds if there is a Yes vote in September's referendum, with one short-term fund to help deal with fluctuations in oil and gas revenues, alongside a long-term savings fund.
Read: UK's 'broad shoulders' to support North Sea oil industry