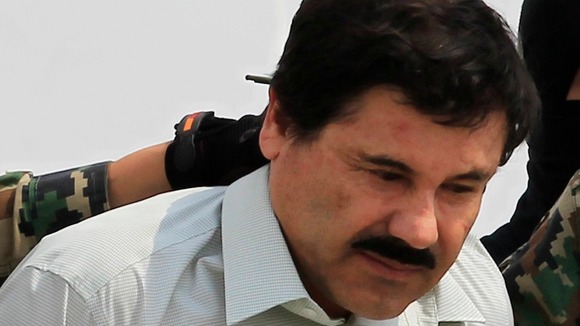 Police used a mobile phone to finally track down drug lord Joaquin "Shorty" Guzman, officials have revealed.
The phone, belonging to one of Guzman's aides, provided key information as to the whereabouts of the cartel leader and led police to a beachfront flat where Guzman was hiding.
Officials also revealed that each of Guzman's houses they came across during his decade on the run had steel reinforced doors and an escape hatch below the bathtubs with each latch leading to a series of interconnected tunnels in the city's drainage system.