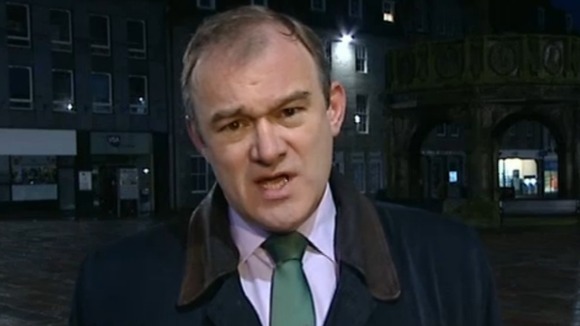 Voters in Scotland should be "very worried" about the SNP's emphasis on oil and gas as the foundation for an independent Scottish economy, the Energy Secretary told Daybreak.
Ed Davey dismissed claims Scotland could build an economy on natural resources with the same success as their neighbour Norway, who discovered their oil reserves at a similar time to Scotland in the 1970s.
"Norway has got an awful lot more oil and gas left. We have seen a decline in the North Sea oil and gas," Ed Davey said.
He continued: "The North Sea is declining. We want to slow that decline, but the fact that the SNP are putting all their eggs in the basket of oil and gas revenues should really worry people in Scotland.
"I am afraid Scotland isn't Norway and if it becomes over-dependent on the tax revenues from oil and gas, it could have to raise taxes an awful lot when they oil and gas declines further or it would have to slash public expenditure."