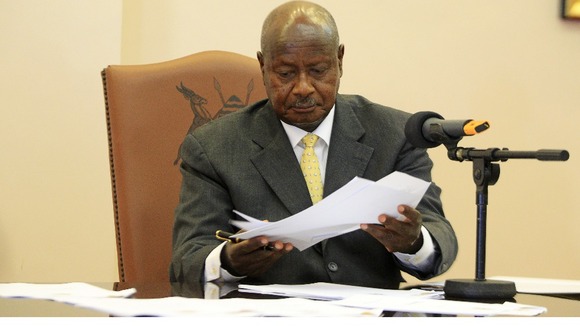 Ugandan President Yoweri Museveni has said "you can come back with worms" after engaging in gay sexual acts as he claimed the nation's anti-gay legislation that will see repeat 'offenders' locked up for life is backed by scientific "facts".
Mr Museveni, a devout evangelical Christian, said homosexuals were "heterosexual people" who act as "prostitutes because of money" in an astonishing statement deliberately intended as a rebuke of "Western countries".
He said he had received scientific "facts" before signing in the anti-gay laws, saying: "No study has shown you can be homosexual by nature."
He said homosexuality in Uganda has been "provoked by the arrogant and careless Western groups that are coming in our schools and recruiting homosexuals into homosexuality and lesbianism".
Mr Museveni also issued a sharp warning to outside nations not to interfere on the matter.
"I would advise Western countries, this is a no-go area," he said. "I don't mind being in a collision course with the West. I am prepared."
Read: Desmond Tutu 'disheartened' by Uganda's anti-gay legislation