Ugandan President Yoweri Museveni has signed into law an anti-gay bill that toughens already strict legislation against homosexuals.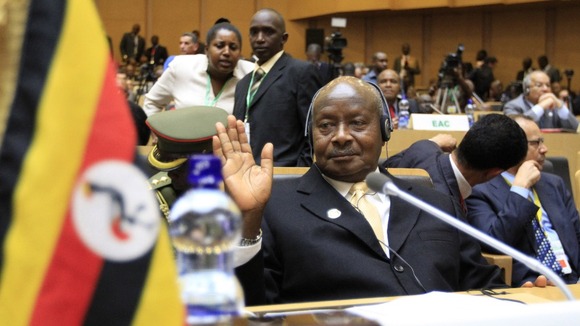 The move defies warnings from the United States that relations could be complicated by the new rules.
Museveni's signature will please a staunchly conservative local constituency that is vehemently opposed to homosexuality, but risks alienating Western aid donors.
The new bill punishes anyone convicted of having gay sex with jail terms up to life, according to a draft of the legislation.
It also makes it a crime to fail to report someone for breaking the new law, again according to drafts.
Museveni signed the bill during a press conference at State House in Entebbe, close to the capital Kampala.