Campaign group CAGE says it is "outraged" by the arrest of Mozzam Begg and claim the arrest was linked to the group's pending report on Syria.
A statement reads: "This arrest forms a part of the general approach by the UK security agencies which considers any travel to Syria as suspicious.
"There has been a concerted campaign of harassment against Muslim individuals and charities who get involved in supporting the victims of the Syrian crisis.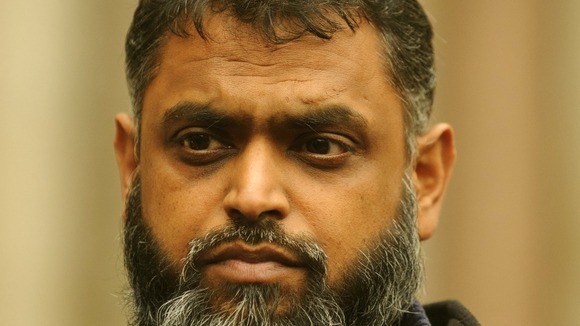 "We do not accept involvement by Moazzam Begg in any form of terrorism. He is simply one of many individuals and charities involved in Syria being viewed with suspicion in an effort to send a message to the wider Muslim community that working in Syria is no go area for them...
"Moazzam has been very open about all of his travel and all of his objectives with regards to that travel including exposing British complicity in rendition and torture. CAGE challenges the timing of Moazzam's arrest given his travel to Syria took place in December 2012.
"CAGE is worried that the timing coincides with the planned release of our report on Syria and a major news piece that was due to be televised soon.
"We are also concerned that the Police and the security services are using the wide scope of terrorism laws, and applying them in Syria to set precedents that will make legitimate activity unlawful in future."